Quezon City 6th District Representative Kit Belmonte lead councilors, barangay officials, and community leaders in a district-wide clean up drive of public schools Thursday, March 12, 2020, in support of Quezon City Mayor Joy Belmonte's efforts to curb the spread of COVID-19.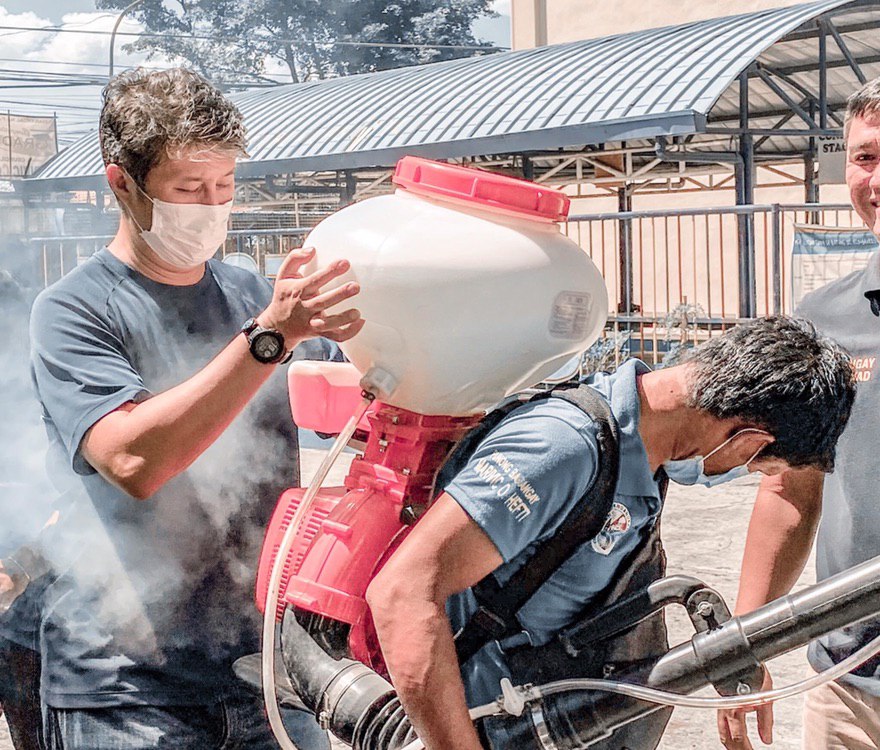 "The most effective way to prevent the spread of COVID-19 is to galvanize our community towards swift action" said Belmonte. "We urge our communities and families to collectively practice proper hygiene, strengthen their immune system, and listen to credible sources of information" he added.

The clean-up and disinfection drive is an effort to promote sanitation in public places while engaging communities to be active and vigilant to prevent the spread of the virus.
Belmonte further stressed that residents should refrain from hoarding, as social media reports have shown groceries running out of basic necessities.

"Paki-usap lang po, wag po tayo mag-hoard ng supplies," urged Belmonte. "Malinis ka nga pero kapitbahay mo nahawa so wala rin. Mas at-risk ka. Buti pa tumulong ka na lang sa tracking efforts ng DOH."

On March 11, the World Health Organization declared COVID-19 as a pandemic, with more than 118,000 cases in 114 countries, resulting in at least 4,291 fatalities.

The Philippines has since identified 49 confirmed cases of COVID-19, four of which are residents of Quezon City.