In a 25-2 vote, the House Committee on Justice voted to declare the sufficiency of the grounds for impeachment against Supreme Court Chief Justice Maria Lourdes Sereno.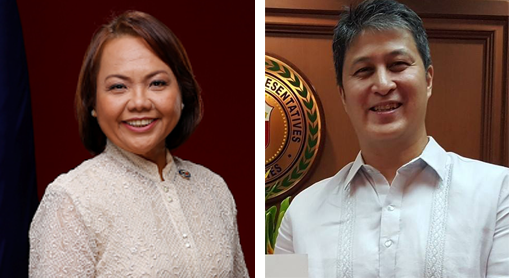 The two "No" votes were from Dinagat Rep. Kaka Bag-ao and Quezon City Dist. 6 Rep. Kit Belmonte, both from the Liberal Party.
The impeachment has been dismissed by various analysts as being insufficient, with former Ateneo School of Government Dean Tony La Viña calling it "garbage" in a recent tweet. Sereno has also received several statements of support from the business, legal, and evangelical communities.
"Kaunti lang tayo, pero naniniwala kaming hindi nadadaan sa paramihan ng nagtaas ng kamay o palakasan ng boses ang tama at mali," Belmonte said.
The Duterte administration and its allies hold a supermajority in Congress.
"Our role is to dissent when we see something wrong. In a democracy, we must never be silent and we must always resist being silenced," Bag-ao added.
President Duterte has likewise recently threatened the filing of an impeachment complaint against Ombudsman Conchita Carpio-Morales, who has been investigating bank accounts allegedly owned by the President.