With an impeachment complaint poised against Ombudsman Conchita Carpio Morales, 26 members of the House of Representatives, 21 of them from Partido Liberal, on Monday night filed a resolution expressing support to "preserve and protect the constitutional independence and integrity of the Office of the Ombudsman."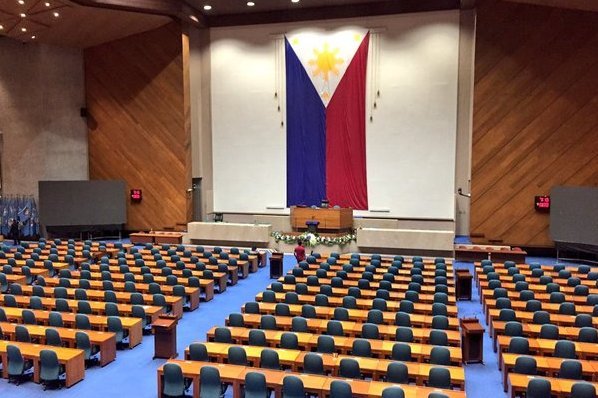 Signatories to House Resolution 1395 were: Liberal lawmakers
1. Francis Gerald Abaya – 1st District, Cavite
2. Benjie Agarao – 4th District, Laguna
3. Vicente Alcala, 2nd District, Quezon
4. Isagani Amatong, 3rd District, Zamboanga del Norte
5. Kaka Bag-ao – Lone District, Dinagat Island
6. Bolet Banal – 3rd District, Quezon City
7. Kit Belmonte – 6th District, Quezon City
8. Emmanuel Billones – 1st District, Capiz
9. Gabriel Bordado – 3rd District, Camarines Sur
10. Raul Daza – 1st District, Northern Samar
11. Raul del Mar – 1st District, Cebu City
12. Cheryl Deloso-Montalla – 2nd District, Zambales
13. Christopher De Venecia – 4th District, Pangasinan
14. Edgar Erice – 2nd District, Caloocan
15. Edcel Lagman – 1st District, Albay
16. Jocelyn Limkaichong – 1st District, Negros Oriental
17. Miro Quimbo – 2nd District, Marikina
18. Josephine Ramirez-Sato – Lone District, Occidental Mindoro
19. Rene Relampagos – 1st District, Bohol
20. Vilma Santos-Recto – 6th District, Batangas
21. Edgar Mary Sarmiento – 1st District, Samar
Other signatories include: Ma. Lourdes Acosta-Alba – 1st District, Bukidnon; Tom Villarin – AKBAYAN; Strike Revilla – 2nd District, Cavite; Lawrence Fortun – 1st District, Agusan del Norte; and Rav Rocamora – Lone District, Siquijor
In the resolution, the authors stressed that the Office of the Ombudsman was created under the 1987 Constitution to act as an independent body "to serve as protectors of the people against inept, abusive, and corrupt in government."
"The framers of the Constitution intended that these independent bodies be insulated from political pressure to the extent that the absence of independence would result in the impairment of their core functions to shield it from the pressures and influence of officialdom and partisan politics and from fear of external reprisal," it said.
Since early this year, the Volunteers Against Crime and Corruption (VACC) has been threatening Morales with impeachment, but it has yet to be filed formally at the House.
Lawyers Ferdinand Topacio and Jing Paras, who is a former congressman, said they have drafted the complaint, but have yet to finalize it. A copy of the complaint was sent to the Office of the Speaker.
President Rodrigo Duterte, in a recent statement, also said he will file an impeachment complaint against Carpio Morales for being part of a "conspiracy" to oust him and for "selective justice."
Photos: HRN 1395 – Resolution expressing the sense of the House of Representatives to support, preserve and protect the constitutional independence and integrity of the Office of the Ombudsman