'Ang dami naming pinagsamahang laban nina Helen…. Together we fended off land grabbing and land scamming syndicates, community fires, and even local drug pushers.'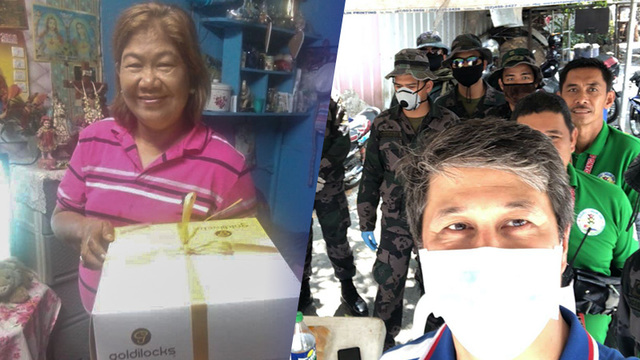 I write this in tears. I lost a friend, and the last words I could understand her saying to me were, "Ikaw ha, bakit mo ako pinabayaan?"
Kliyente ko na ang Informal Settler Association nina Helen nung nagpa-practice pa ako ng law. They wanted to buy the land that had been their home for more then a couple of decades already. Dahil disputed pa sa courts yung ownership ng lupang kinatitirikan ng kanilang mga bahay – and because I could never get the laws required to unlock their land through the legislative mill – squatter ang tawag sa kanila doon.

Despite our macho culture, it was usually the mothers who really ran the community associations. And Helen was the epitome of a typical urban poor community leader. Hardnosed and practical, but also eternally optimistic. Pragmatically political, but also very emotional. And often, blindly loyal to a fault. I could read the sentiments on the ground just by spending time with Helen, or other mothers like her.

Ang dami naming pinagsamahang laban nina Helen. Meron kaming mga laban na pinanalo, pero marami rin kaming talo. At marami ring hindi pa tapos na laban. Together we fended off land grabbing and land scamming syndicates, community fires, and even local drug pushers.

Not so long ago, a mysterious fire almost burned down their community. Security guards were trying to seal off the area even before the ashes cooled. We had to rebuild from scratch. Helen lost her already sick husband soon after.

A drug pusher killed her son. A dispute over payment, it was said. I could never bring his killer to justice. Her being an organized hardcore Duterte Supporter couldn't help either. Even at the height of tokhang, his protectors made sure that he was arrested on minor charges, and after bail relocated to run his trade from a new safe location. Even today, while under ECQ, the police tell me that his drugs still somehow find their way into the community.

I had lost touch with Helen over time. Politics had gotten in the way of our friendship. But she was my friend.

Last Sunday, I was checking up on how her community was holding up under the ECQ. I wanted to feature their association as a sample of how our urban poor communities were handling the new normal, and I wanted to highlight their actual situation, and show off best practices. You see, it was clear to us here on the ground that despite all our local government and volunteer's efforts to enforce the quarantine and provide relief, social distancing was almost impossible in the overcrowded and squalid communities. It was then that I found out about Helen being sick.

She was exhibiting all the symptoms related to being COVID-positive and had been self-medicating for almost a week. By the time I saw her, she had already been told to go back home by 3 hospitals. They were overloaded, she wasn't a tested positive, and she seemed to be doing okay. To make sure that her family stuck to the lockdown protocols, her neighbors had even set up their volunteer control point just outside her window. It was from there that I was able to talk to her, banter, and even film her a bit. She seemed strong and upbeat, despite being visibly sick. Even I thought that she was better off at home, rather than risk staying in the overcrowded, probably virus-infested hospitals. But she was a prime candidate for our newly set-up community testing facility.

We had her tested Monday, the very next day. She was the first patient from our district to go through the new testing facility. But apparently, by then, it was already too late. It was a different Helen I saw in the waiting area. Visibly leaning on her daughter for support, and barely able to speak from shortness of breath. She was expedited through the testing process, and immediately transported to QCGH for hospital care.

Yesterday morning, I was informed that she had just expired. Since the test results will not yet be available for a couple of days at least, her cause of death is listed as acute pulmonary failure due to probable COVID-19. There will be no time to mourn, or bury her. She will be cremated at the first available slot in the city crematorium.

And we still have no idea how she got infected. Or even if it is really the virus that got her.

Her family had already lost a son and a father. Yesterday they lost their mother. Helen was a squatter when I first met her. She died still a squatter.

Working closely with the urban poor, to whom day-to-day living is already a struggle, gets one used to death and frustration. Often, it is only from the patient optimism and resilience of the mothers that one can draw stregnth.

One makes a lot of enemies when one tries to help the poor make their lives better. But those are enemies one can see.This is now a different enemy. It is silent and undetected. It has no color. And it is loose in our densely populated slums.

Helen won't be the last mother, or father, or son, or daughter that it takes away from us.

I fear for our communities. I fear that we may have failed them.