ON THE 47TH ANNIVERSARY OF MARTIAL LAW
Stand for truth, stop red-tagging of ex-student activists: Erin Tañada
Today, as we commemorate the 47th year of martial law, we express alarm over the increasing instances of red-tagging and political harassment, especially the most recent one involving Sonia Soto, four-time Golden Dove awardee and fellow former student activist.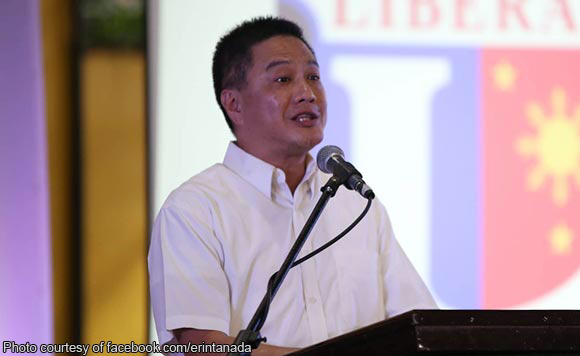 Every martial law anniversary is an occasion to stand for truth and spread the real stories of the dark days of terror and injustice under the 21-year Marcos dictatorship.
Sonia and former student activists of that time know what martial law means: the death of democracy. She was among those who fought during those dark days.
There are no so-called alternative truths or tales from the other side of the coin. Martial law suppressed rights, caused disappearances, torture, and killings, and perpetrated systematic plunder.
Proof? The over 10,000 victims of martial law who have been recognized by the courts, as well as recovered 171 BILLION PESOS of the estimated plundered 10 BILLION DOLLARS.
And so, while we resist against the red-tagging, we laud the initiative of the University of the Philippines to make the teaching of martial law a component of its curriculum. We hope this move will enlighten and empower the Filipino people, especially today's youth, and make them realize that our fragile freedom and democracy are once again under threat and that we have to keep guard.
Every martial law anniversary should be a moment to spread the truth and should be a time to resist and rise.