Partido Liberal senators expressed alarm over the attacks and threats by the government and its allies on democratic institutions such as the Ombudsman, Supreme Court, and the Commission on Human Rights (CHR) by impeachment or through zero-budget allocation.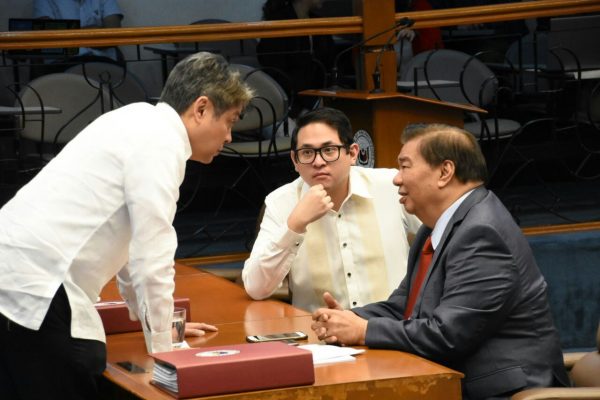 "These attacks on our democratic institutions are alarming and unproductive. Independent and unbiased institutions should not be attacked but encouraged," said Sen. Bam Aquino.
"Kailangan natin ng mga tanggapan, tulad ng CHR at Office of the Ombudsman, na walang takot na iimbestigahan at lalabanan ang pang-aabuso at ang korupsyon," added Aquino.
For Partido Liberal president Sen. Francis Pangilinan, Duterte's threats to the Ombudsman, the high tribunal, and the CHR are disturbing developments that weaken our democracy and respect for the rule of law.
"We hope President Rodrigo Duterte will reconsider his position in refusing to cooperate with investigation. We agree with Ombudsman Morales that if he has nothing to hide, then he has nothing to fear," said Pangilinan.
"Transparency and accountability should be the hallmark of this administration, as he promised the Filipino people," Pangilinan added.
Senate Minority Leader Franklin Drilon stressed that threats on institutions such as the SC and the Ombudsman are a veiled attempt of the administration to consolidate power.
"We must keep in mind that the Constitution has enough safeguards to discipline and go after erring officials. We should apply and follow the Constitution and the rule of law," Drilon said, as he emphasized that the power to investigate and prosecute impeachable officers "exclusively lies with Congress."
Aside from the CHR, Supreme Court, and the Ombudsman, allies of the President also filed impeachment cases against Vice President Leni Robredo and Commission on Elections (Comelec) Chairman Andy Bautista.